Lip-tie in newborns
Lip-tie? Never heard of it🤔? Here's everything you need to know about lip-tie!
---
What is a lip-tie?

A lip-tie is when your baby's upper lip is connected to their gum by a tight or short piece of tissue🙀. In the past, doctors were concerned that lip ties could cause difficulties with breastfeeding. However, recent research suggests that lip-ties are unlikely to be a major issue😮‍💨. In fact, many lip-ties naturally improve as your child grows older.
---
How can I tell if my baby has a lip-tie?
Lip ties can be challenging to identify since every baby has an upper lip frenulum. However, if you suspect your baby's lip-tie is causing breastfeeding difficulties, it's best to consult a lactation consultant🧑‍⚕️. These experts can assess your baby's latch and offer helpful solutions, such as adjusting positioning or techniques🤱.
---
What is the treatment for lip-tie?
Treating lip-tie can sometimes feel like solving a complex puzzle as various opinions exist among professionals. It may seem like navigating through a maze, but rest assured, there are a few options to consider!
〰️Lactation Support
Working closely with a lactation consultant👩‍⚕️ can be beneficial. They can offer guidance on proper latch techniques, positioning, and other strategies to help improve breastfeeding despite the lip-tie.
〰️Frenotomy
🏥A frenotomy, also called a frenectomy, is a simple and quick procedure performed by a healthcare professional to release the tight or thickened tissue (frenulum) causing the lip tie. Using sterile scissors or a laser, the procedure is typically done in an outpatient setting. It can help improve breastfeeding by allowing the baby's lip to move more freely.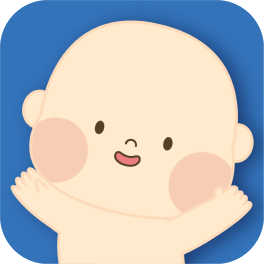 Download Baby Billy app
and see more various content