How to bathe your newborn baby
Are you feeling a bit nervous about giving your precious newborn their first bath😬? Trust me, you're not alone! Bathing a tiny, wiggly baby can seem quite daunting at first. But don't worry, with a little practice, you'll become a pro in no time! Let's start by diving into the basics of baby bath time🛁 and get you well-prepared for this special bonding experience.
---
How often does my newborn need a bath?
Let's talk about how often you should be giving your adorable newborn a bath. Believe it or not, bathing your baby every day is not necessary🕺. In fact, three times a week is often sufficient, especially before your little one starts crawling and exploring the world. Giving your baby too many baths can actually lead to dry skin, so it's important to find the right balance⚖️.
---
Is it better to bathe my baby in the morning or at night?
Choosing the best time⏰ for your baby's bath, it's all about finding what works best for you and your little one. There's no one-size-fits-all approach, so feel free to personalize it based on your daily routine and your baby's preferences💕!
---
How to bathe a newborn
🛁Prepare the bath
To bathe a newborn, start by gathering all the necessary supplies such as a baby bathtub, soft washcloth, mild baby soap🧼, towel, diaper, and clean clothes🧽. Once you have everything ready, create a warm and cozy environment in the bathing area, ensuring the room temperature is comfortable and using soft lighting to create a soothing atmosphere. Finally, fill the tub with a few inches of lukewarm water, making sure it's not too hot or cold for your baby's delicate skin.
🛁Bathing process
To bathe your newborn, undress them while keeping them wrapped in a towel for warmth. Lower your baby into the water, supporting their head and neck, starting with their feet👣. Use a soft washcloth and mild baby soap to clean their body, including skin folds and the diaper area. Rinse with a damp cloth to remove soap residue, then gently pat dry, paying attention to skin creases to prevent moisture buildup.
🛁Diapering and dressing
After drying your baby, carefully diaper them, ensuring a snug and comfortable fit. Then, take your time to dress them in clean clothes, cherishing the special bonding experience🥰. Throughout the process, prioritize their comfort and safety, keeping a watchful eye on their well-being.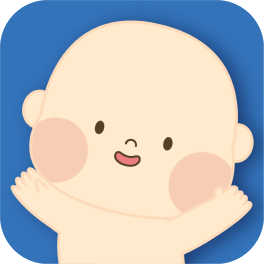 Download Baby Billy app
and see more various content