Cluster feeding
Did your little one start to nurse longer or more often than usual? Maybe it's a sign of cluster feeding! I know this is a very draining and exhausting journey. But if you have a breastfeeding goal, let's hang in there a little bit more😬!
---
What is cluster feeding?
Cluster feeding, which is also called bunch feeding, is when your baby suddenly starts to eat more often than she usually did. Your baby will keep wanting milk at shorter intervals than she normally did. It usually happens around 3 to 6 weeks, because it is the period when babies' growth spurts🌱!
When cluster feeding happens, new moms worry if they are not producing enough milk, but it is just the baby's instinct to make your body produce more😉. This helps your breasts supply more milk to satisfy the baby's demand. So if your baby starts cluster feeding, experts suggest nursing her as much as they want. Even though your breast is empty, cluster feeding will stimulate your breasts and try to produce more.
---
How to deal with cluster feeding
Cluster feeding usually lasts no later than two days, but these long feeding sessions will make you exhausted both emotionally and physically😫! Your baby will cry for feeding every hour, so it will be almost impossible to get enough sleep or take some rest. It sounds nonsense, but trying to relax and go with the flow🏄 will help you a little. Don't start to think and discourage yourself that your milk supply isn't adequate. It is! I know it's hard to feed yourself, but try to be well-nourished, hydrated, and rested. Keep some nutritious snacks and water everywhere you go, and put on some relaxing music. Having a partner to be with you is always great if it is possible.
---
How to stop cluster feeding
Since cluster feeding happens because your baby needs more milk, producing more milk can help fulfill her appetite! Pumping between nursing helps your breasts to overdrive😎. Power pumping, which mimics cluster feeding by repeating the pump for 10 minutes and taking a rest for 10 minutes, is also a good way to boost the milk supply.
If cluster feeding is draining you too much, try talking to a lactation consultant. She will be able to help you by offering some tips on nursing and how to stick to your breastfeeding goals💁🏻!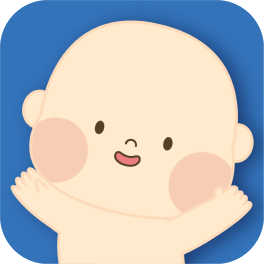 Download Baby Billy app
and see more various content