How to burp your baby
Today, we'll go over some helpful methods for burping newborns after feeding, and show you how to do it effectively. So don't worry, we've got you covered🏃!
---
Let's talk about burping
Burping is an important process that happens when gas flows from the stomach back up to the mouth, and it often occurs after your little one eats and takes in some air🫧.
But here's the thing! While we can burp on our own, our babies can't quite do it yet because of the shape of their stomachs, which is like a J-shaped loop. That's why we need to help them burp after feeding.🙆
---
Why do I need to burp my baby?

Even if your baby is healthy, babies who are just a few months old tend to vomit easily because of their short esophagus and weak sphincter muscle😔. When babies spend most of their time lying down and consuming either formula or breast milk, it makes it even easier for them to vomit. That's why burping is crucial for your little one's health and comfort.
If your baby still spits up after burping, it could be due to too much breast milk or formula😣. It's also possible that your baby has gastroesophageal reflux disease (GERD), which can cause frequent spitting up. In such cases, it's important to consult with a pediatrician to determine the best course of action for your baby's needs.
---
How to burp your baby
First, you'll want to position your baby in a way that's comfortable for them and conducive to burping. You can try holding them on your shoulder, sitting them up, or placing them face-down on your lap, depending on what works best. Make sure to have a burp cloth or handy bib to protect your clothing from any spit-up or mess🧻.
Next, gently rub or pat your baby's back on the left side where their stomach is located. This motion can help stimulate a burp, and hopefully, relieve any discomfort your little one may be feeling.
Remember, every baby is different, so be patient and try different methods until you find what works best for your little one🧘. And if you're ever unsure or have concerns, don't hesitate to reach out to your pediatrician for guidance!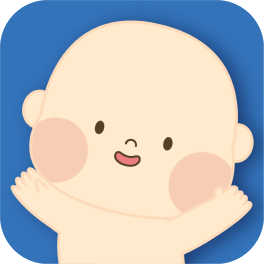 Download Baby Billy app
and see more various content