Breastfeeding Positions
Did you know breastfeeding can be much easier with proper positioning? Sore nipples, latching, and other breastfeeding problems can be solved if you do it in the right position💪!
Some trials and errors will be needed, but as long as you find the position that works the best for you, you'll be a pro at breastfeeding your baby!😎
---
How to hold the baby

Let's learn from the basics - how to hold your baby🤱. Place your baby on one side, toward your breasts. Your baby's whole body should face your chest, and his/her ear, shoulder, and hip have to align in a straight line. The baby's body also has to be straight in line with the body, not turn to the side. Using a nursing pillow can help you because it can lower the weight and adjust the height👍.
---
Find your best position for breastfeeding!
Now, if you are ready, try these 5 positions and see which works best for you!
👩‍🍼Cradle hold
Cradle position is when you put your baby in your arms like they are lying in a cradle. For this position, bend your one elbow and rest your baby's head in, and use the hand on the same side to support the baby's body. 👶
Now, use your other hand to cup your breast. Place your thumb above your nipple and your index finger at the spot where your baby's chin is. If the position is all set, lightly compress your breast so that your nipple points toward your baby's nose.
👩‍🍼Crossover hold
Decide which breast you'll be nursing from and hold the baby's head with your hand on the opposite side of the nursing breast. To make the holding easier, put your wrist between the baby's shoulder and your thumb behind one ear👂, the other fingers behind the other ear. With your free hand, cup your breast and gently put it towards your baby's mouth.
👩‍🍼Football hold
If you have had a C-section, have large breasts, or your baby is small or premature, a football hold will be an option for you. Position your baby facing you, and tuck his/her legs under your arm on the same side of the breast you are nursing from. (Like you are holding a football!🏈) Support the baby's head with the same hand. Use the other hand to cup your breast.
👩‍🍼Laid-back position
Laid-back position is helpful, particularly for moms with smaller breasts, and newborns with sensitive tummies👶. As the name of the position suggests, you should lean back on a couch and put your baby on your body, facing tummy to tummy. Put his/her head near your breast so the baby can reach your breast naturally. If the baby finds it hard, you can lead him/her by directing the nipple toward the mouth.
👩‍🍼Side-lying position
For night feeders😴, a side-lying position is a good choice because you and your baby both have to lie down on a bed. Put your baby on your side, tummy to tummy, and hold them with the hand on the side you're lying on. Use the other hand to cup your breast and feed the baby. This position could suffocate the baby, so you should never do this position on a recliner, couch, or water bed!
---
Breastfeeding positions to avoid
If you nurse your baby in an improper position, your breasts might not be able to produce enough milk! The most common mistake new moms make is to hunch over their bodies to the baby. Keeping your back straight and bringing your baby up to your breast is the key to breast stimulation✨.
For your and your baby's safety and comfort, always make sure the baby's body isn't too far from the breasts. (The baby can pull on your nipple while feeding! ouch!😵) Also, put the baby's body and head facing the same direction so he/she can swallow the breast milk without trouble.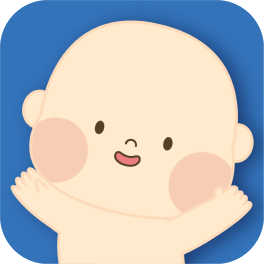 Download Baby Billy app
and see more various content