Tips for Positive Parenting
The definition of positive parenting varies but the core idea can be summed up to warm, positive family interactions and guidelines!
---
Tips for positive parenting
👪Get inside your child's head
Although on the outside your child's behaviors look unjustified and irrational, they are motivated by legitimate needs.🧸 If you can get inside their heads, you can address their needs. Always keep in mind that they are still developing and give them the benefit of the doubt.😎
👪Empathetic, supportive and constructive
You don't have to agree with your child's demands all the time. Instead, the goal is to be the kind of arbitrator and mentor you would want for yourself and your baby.😀
Your kid would love a parent who is prepared to listen to their side of the story and reassure them that they are being heard.💖 They know that they will get a fair-minded and sympathetic hearing. You are the one who will reason with them, use encouragement and humor to steer them away from negative emotions while introducing solutions.🥰
👪The art of distraction
If you notice that your baby has gotten hold of a forbidden object, you just camly remove it and show your child something else. Look at these colorful toys!🪅 Your child might be attracted to them immediately when you find them more interesting.
Distraction is useful for old kids too. When your child is overwhelmed by feelings of outrage and confinement, they don't know how to stop but they can divert their focus into something else.👀
👪Humor and playfulness
Jokes and silliness are considered excellent distractions.😚 Your kid might feel more excited and motivated if you make requests with humor and transform work into play.
👪Make sure that most of your interactions are positive
Kids are mirrors, reflecting images of what happens around them.🪞 Positive social interactions create more trusting family relationships and motivate kids to be cooperative.
---
More tips for positive parenting
👪Validate your kid's reasons
It's important that you don't expect your kids to read your mind.😊 Two-way conversations are much more beneficial when you don't just recite the rules but rather to explain the rationale of the rules and undertake your baby's questions and concerns.
👪Try to say yes as much as possible
"No" can be viewed as a negative word that fuels resentment and resistance since your kid is not yet able to understand how to learn from negative feedback. Parental criticism can also trigger feelings of hopelessness.😞 Hence, you should either suggest alternatives and help the kid accept different options.
👪Catch children at being good
It's crucial that you give praise at the right moment.😘 Children may respond to rewards and compliments more readily than punishments. After your kid finishes homework, let's offer simple praise "well done!" for the kid's good behavior.
👪Be a good mentor
Talking with your child about their feelings and discussing helpful strategies for handling difficult emotions indicate your respect for your kid and your willingness to offer sympathetic hearing.👂 You also provide your little one with concrete support and assurance that no matter what, mommy is right here!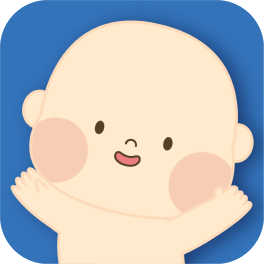 Download Baby Billy app
and see more various content