Emotion Coaching
Whenever your baby feels sad or angry, do you try to empathize with their emotion or just ignore and move on? Emotionally supportive relationships can be beneficial more than you think.😎
---
Emotion coaching
👪What is emotion coaching?
Based on the principle that emotionally supportive relationships provide the best context for children to grow up, emotion coaching is the practice of helping your baby learn to self-regulate negative emotions when you tune in your child's feelings and show empathy.🤗 Because the kid is not capable of handling difficult emotions and having rich life experiences like adults, you are the ultimate guide who needs to accept and validate their feelings, helps them label emotions with words and instructs them to overcome hardships.🤱
👪Why kids need you to emphasize?
Young children lack our life experiences and are incompetent at reading others' feelings and intentions. Your kid needs you to guide them to learn and practice.👩‍🏫
Some kids have a tougher time than others at mood management. The key is you can provide help and teach them to handle those emotional storms.😀
---
Ways that emotion coaching works
👪Notice signs before your child's emotions get intense
Is your kid looking a bit frustrated?😤 Although your initial reaction might be to ignore it and regard negative emotions as offensive, this is actually the golden opportunity for you to better understand your child and help them cope with it.💪
Talk to your child how they look different now and ask the reason why they behave so.️ If you suspect a trigger, gently bring it up so that the child feels like they are being heard.😀
👪Listen, validate and show empathy
You need to stay calm even though your child is furious in front of you.😌 What you really need to do is to relate to your kid's experiences by drawing parallels in your own life.
Imagine when you are upset at your coworkers when something goes wrong at your work. That is also your child's feelings when they are rejected or humiliated at school.🏫 You can relate to the situation and understand why your kid feels that way.😇
👪Find verbal labels for emotions
As you listen and empathize with your kids, you can help them identify what exactly their feelings are.😍 Learning how to verbalize emotions teaches them to shift into a more detached and analytical point of view and view emotions as a normal reaction to a triggering situation.
The method isn't merely telling your baby how they should feel. But rather to ask questions, align with our own experiences and help them understand their own emotions better.🤗
👪Allow your child to take time to calm down
Powerful emotions, such as anger, anxiety trigger a fight or flight response. They block the ability to reason and control impulses, making us vulnerable to overreacting.🛡️
The same thing happens to your child. If your baby is highly distressed about an uncomfortable situation, let them take a pause and allow the stress response to wind down.😮‍💨 Don't be tempted to start problem-solving and expect them to reason with you when they are not ready.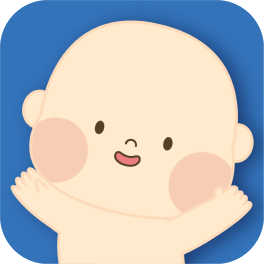 Download Baby Billy app
and see more various content