What if your baby falls?
Oops did your baby just fall off a chair? Let's go check them out if there is any serious injury!
---
What should you do when your baby just falls off?
👶The baby looks okay to you
The moment your baby falls off gives you an adrenaline rush.🏃‍♀️ You run as fast as you can to your baby to make sure that your child doesn't have any serious wounds.
If the baby looks okay, probably the fall doesn't cause serious injury or break some bones.🦴 You still need to continue observing your baby for the next 24 hours to see if any symptoms develop.
👶The baby feels uncomfortable
If your baby is crying out loud, probably they must have gotten hurt or they are irritable because of the fall.😭 The best decision is to take them to the doctor to get checked out thoroughly.
It's not necessary to keep the child awake although it's better to monitor their health when they are still active.🤾‍♀️ What is dangerous is that they probably fall on their head, feel dizzy and want to sleep but can't easily wake up. If they sleep, you should wake them after two hours to see if the child is still alert.💤
---
Stay calm to identify serious signs
👶Simple signs
You can't help feeling anxious when you see your child crying nonstop.😭 If the baby just has a light bump, their tears come from pain or fright and will not last longer than 10 minutes.
👶Serious signs
Constant headache or dizziness can be the result of a serious hit.🤕 Your baby might be extremely irritable and cry incessantly. More severely, you may see them excessively sleepy and have a difficult time waking up. The baby might vomit after a strong hit on their head.🤮
---
Treatment for your baby
👶Treatment at home
If you have successfully ruled out serious injury, you can treat your baby's mild bump at home. Wrap an ice pack🧊 in a thin towel or diaper and hold it onto the bump for fifteen or twenty minutes. You can nurse them or say something sweet to your little one to soothe them and distract them from the pain.😀
If your baby is constantly in pain, you can give them the appropriate amount of acetaminophen or ibuprofen.💊 Avoid aspirin because it can cause a rare but serious condition called Reye's syndrome.
👶Call the ER!
If your child experiences loss of consciousness, unresponsiveness, non stop bleeding, you have to call for an emergency.🚑 Any signs of a fractured bone, a concussion, inability to walk steadily or talk, prolonged screaming indicate your baby can be in danger. You have to talk to their doctor immediately and take the baby to the emergency room.👩‍⚕️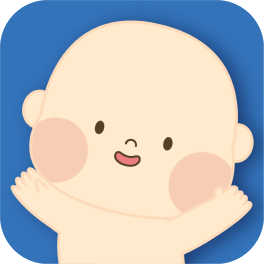 Download Baby Billy app
and see more various content