Chorionic villus sampling (CVS)
Why should I take the test?💡
Chorionic villus sampling is a prenatal test that involves removing a sample of chorionic villi from the placenta to test for genetic problems. The chorionic villi are tiny projections of placenta tissue that enclose the same genetic material as the fetus.
The test can provide valuable information on whether the baby has a chromosomal condition, such as Down's syndrome, or other genetic conditions such as cystic fibrosis. The result can help you make important decisions about your management of pregnancy and delivery, and any necessary preparations or special care that your child might need.
You might consider chorionic villus sampling if you have a positive result from a previous prenatal screening test or any complications in a previous pregnancy. If you start your pregnancy when you are over 35 years old or you have any family history of a specific genetic condition, it is highly recommended for you to conduct the test.
How is the test done?💉
CVS is often done between the 10th and 12th weeks of pregnancy. Then, the doctor will explain the procedure and ask you to sign a consent form before the procedure begins.
There are two types of CVS procedures. In the transcervical procedure, a catheter is inserted through the cervix after the doctor opens your vagina with a speculum, then gentle suction will be used to collect the sample. In the transabdominal procedure, a needle is inserted through the abdomen and uterus, the tissue sample is withdrawn into a syringe, and the needle is removed.
Since the transcervical procedure is done through the vagina, the doctor will be cautious if you have an active cervical or vaginal infection like herpes. Any vaginal bleeding or spotting in the previous two weeks or an inaccessible placenta due to tilted uterus or benign tumors are all alerts to take into consideration.
---
TMI from Baby Billy👩‍⚕️:
Before the procedure
Generally, there is no special restriction or diet prior to CVS. If you are allergic to latex or sensitive to any medication such as anesthetic agents, you should notify your doctor immediately. Tell the doctor if you have a history of bleeding disorders, or take anticoagulant medications, aspirin or other medications that affect blood clotting.
Having a full bladder might be advantageous before the procedure. Depending on the position of the uterus and placenta, a full bladder can assist the doctor to better locate the uterus. You should check with your provider the necessity of a full bladder and the amount of fluid intake.
After the procedure
After the procedure, you might experience vaginal bleeding immediately. Although you can continue your day normally, you should avoid any strenuous exercises and sexual activities as they might advance the bleeding and hurt your vagina.
If you experience fluid leaking from your vagina, heavy bleeding, a fever or uterine contractions, you should contact your healthcare provider immediately. It might take up to a week to receive your result.
There is a rare chance of a false positive test. Please remember that the test cannot indicate all types of birth defects, including spina bifida and other neural tube defects.
Risks of the procedure
Chorionic villus sampling carries various risks such as leaking of amniotic fluid, miscarriage, infection, Rh sensitization, and preterm labor.
The baby's blood can enter your bloodstream after such an invasive test. If you have Rh negative blood and you have not developed antibodies to Rh positive blood, you will be injected with a blood product called Rh immune globulin to prevent your body from producing Rh antibodies that can cross the placenta and damage the baby's red blood cells. Uterine infection rarely happens after the CVS.
Your doctor may give you additional instructions after the procedure depending on your particular condition. Occasionally, the result of the test is unclear and you might need to do follow-up tests like amniocentesis.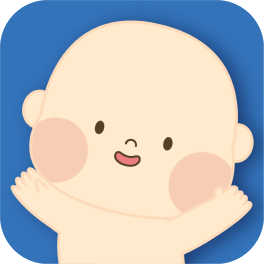 Download Baby Billy app
and see more various content