Anaemia screening
Why should I take the test?💡
When you're pregnant, your body produces more blood to support not only your body but also the growth of your baby. You are at risk of iron deficiency. Hence, anemia might occur due to the shortage of healthy red blood cells to carry oxygen to your tissues and to your baby.
Making extra red blood cells requires iron, folate, and vitamin B12 and the required amount needs to be 3 times more than usual. Iron deficiency is the most likely cause of anemia.
Mild anemia makes you feel just tired, while severe anemia makes you feel like you are constantly out of breath, weak, dizzy. You cannot concentrate on your work and your heart will be racing. If it goes untreated, you may suffer serious complications such as preterm delivery.
How is the test done?💉
Your iron levels will be reviewed with blood tests when you first see your midwife about your pregnancy and again at 28 weeks. If your hemoglobin level is low for your stage of pregnancy, the doctor might need to conduct more tests for better assessment.
---
TMI from Baby Billy👩‍⚕️:
Symptoms of anemia during pregnancy
Iron is hard to absorb so red blood cells are hard to form. Besides an iron-rich diet, you can improve your iron absorption by taking iron supplements during pregnancy. You may pay attention to these symptoms to early self-diagnose and remind yourself to constantly take supplements during pregnancy.
You might experience pale skin, lips and nails. Other signs like feeling tired, dizzy, shortness of breath can be neglected because they are ones that you might have while pregnant even though you are not anemic. Rapid heartbeat and trouble concentrating are also one of the severe symptoms.
Risk factors for anemia during pregnancy
Although all pregnant moms are prone to be anemic, the risk is higher if your condition requires more iron and folic acid. If you are pregnant with multiples or have had two pregnancies close together, you are more easily diagnosed with anemia.
Reinfection of anemia can occur if you have anemia before you become pregnant. Excessive vomiting because of morning sickness, being pregnant teenager or diets without diet-rich food can all result in anemia during pregnancy. Make sure to get routine blood tests to check for anemia when you can!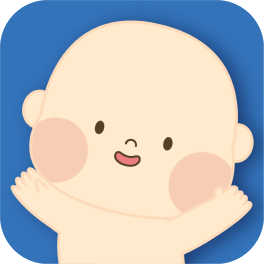 Download Baby Billy app
and see more various content