Genetic counseling
Why should I take the counseling?💡
A genetic counseling guides you through complex information about whether your little baby may have a birth defect or a genetic disorder. The counselor walks you through each technical information in detail and offers you the best advice so that you can make your decision wisely for you and your baby.
As fertility wanes as you age, the odds of your baby having chromosomal abnormality also increase with your age. If you're over 35 or older on your due date, you may want to talk to your counselor.
If you or one of the other family members have a genetic disorder, it can be passed down to the next generation and especially to your baby. Any history of infertility, stillbirth, miscarriages also greatly affects your baby's health condition.
If you've had chemotherapy or have a medical condition, such as epilepsy or diabetes, the medications that you're taking can deteriorate your baby's growth. Birth defects are more feasible if you've been exposed to substances that are reported to cause birth defects.
How is the counseling done?💉
A genetic counseling aims to provide information and emotional support. The counselor will ask you and your partner about your background, health histories as far back as possible, possibility of chronic diseases or inherited disorders. You may also need to find out the health histories of your parents, siblings and close relatives to accurately determine the possibility of disorder inheritance of your baby.
---
TMI from Baby Billy👩‍⚕️:
Your exposure
The counselor will ask you if you've ever been exposed to dangerous substances before and during your pregnancy. Also you should bring a list of medications that you're taking for evaluation.
Prenatal tests
Carrier screening is done to determine if you or your partner carries the genetic mutation and possibly passes down to your baby.
Screening tests help determine your risk for carrying a baby having birth defects, genetic disorders, or chromosomal abnormalities.
Diagnostic tests indicate the range of genetic mutations or chromosomal conditions in your baby. You can choose to initially have screening tests done before making decisions about further testing.
If your baby has a problem…
Even if you're scared and against abortion, don't automatically reject going to a prenatal testing or a genetic counseling. Abortion is not the only solution. The counselor is there to offer you support and guidance and explain all options that you have.
Full comprehension of your child's problem would enable you to be prepared both mentally and physically. Genetic counselors will ask you open-ended questions for you to think carefully about your decision, but they won't make any decisions or steer you in a particular direction. The decision is yours.
What would having a child with a genetic condition mean to you? Are you aware of all the difficulties that may arise when raising your child? Would you feel guilty of your child's lifelong needs for special care? Will your child be resentful of you for the disabilities and different treatment from other people? Most importantly, are you ready to become a mom of a child with disabilities?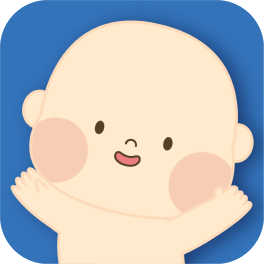 Download Baby Billy app
and see more various content