Pregnancy symptoms that you should never ignore
You are probably familiar with pains, aches, and weird symptoms along the way. If you have any signs of potential problems, you should stay alert and call your doctors immediately.
---
Early stage symptoms
⚠️Bleeding or spotting
Vaginal spotting or bleeding🩸 can be considered a serious sign of potential miscarriage. It can also signal ectopic or molar pregnancy. If molar pregnancy is the case, you may pass small, fluid-filled sacs from your vagina while feeling severely nauseous and vomiting.🤮
⚠️Pain
If the crampy, persistent abdominal pain comes along with pelvic pressure or low back pain, non stop bleeding, all signs might indicate miscarriage.🤰 Pain anywhere in your abdomen or pelvis at the early stage can be linked with ectopic pregnancy.
Pain in your shoulder can be a symptom of a ruptured ectopic pregnancy. You should call an ambulance and doctors immediately if this is the case.👩‍⚕️🏥
---
Some serious symptoms throughout pregnancy
⚠️Painful or burning urination
You can't help going to the bathroom🚽 and feeling the urge to go again minutes after you just finish. Painful or burning urination, little or no urination, cloudy and blood-colored urine, strong and unpleasant odor can be signs of urinary tract infection.😟
UTI can result in soreness in your back, sides, or lower abdomen. If the situation gets worse and spreads to the kidneys, you may experience back pain, fever and chills, and nausea and vomiting.🤮
⚠️Strange vaginal discharge
Unhealthy vaginal discharge such as green substances🟢 having unpleasant odor, pain and itching signs accompanied, you may have yeast infection. If the discharge is thin white or gray with a strong fishy smell, you may have bacterial vaginosis.
A common sexually transmitted disease called trichomoniasis is also a consequence of yellow🟡 or green vaginal discharge. Have a regular checkup with doctors to protect your health.👩‍⚕️
⚠️Fever
If you experience chills or fever of 100.4 degrees Fahrenheit🌡️, there is a high chance that you have infection in the kidneys, uterus, lungs or elsewhere. Other symptoms such as belly or back pain, nausea, diarrhea, trouble urinating, foul-smelling vagianl discharge will be used as indicators to address the disease more correctly.👩‍⚕️
⚠️Severe nausea and vomiting
Severe nausea and vomiting, also called hyperemesis gravidarum can be associated with weight loss, low birth weight, and dehydration. It starts in early pregnancy and continues throughout the process.🤕🤢
⚠️Extreme tiredness
Pregnancy takes a toll on you, leaving you fatigued at times. If you feel suddenly extremely tired, it can be a sign of heart disease, anemia, diabetes or depression.😟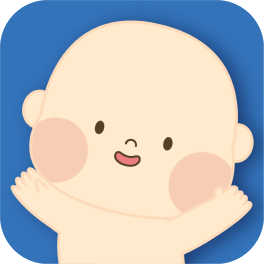 Download Baby Billy app
and see more various content