Miscarriage rates by week
The experience of miscarriage is physically and mentally painful that no words can describe. Miscarriage often occurs in the first trimester of pregnancy when the fetus isn't heathily developing and happens less often after that.
---
Miscarriage
🤰What is a miscarriage?
Miscarriage is the spontaneous loss of pregnancy before the 20th week.🤰 It typically happens during the first three months of the first trimester.📅
Miscarriage can take place for a variety of medical reasons, some of them are unpredictable and out of control. It is very common but that doesn't make the entire experience easier.😭
🤰Miscarriage signs
Depending on your stage of pregnancy and health condition, the symptoms may vary. Sometimes it happens so fast that you can't detect the signals.😥
Some of the symptoms of a miscarriage are heavy spotting, vaginal bleeding🩸, discharge of tissue or fluid from your vagina, severe abdominal pain, or back pain. If you experience any of these, please call your doctor immediately as soon as possible to prevent miscarriage.👩‍⚕️
---
Miscarriage causes
🤰Chromosome problems
Chromosomes are blocks of DNA.🧬 They are the keys to control a wide range of factors, from the baby's hair color to the baby's formation.👶
Any problems happening during cell division or at the point of conception, leading to the fetus receiving repeated or not enough chromosomes can result in miscarriage.😥 The exact cause of chromosomal abnormalities is unknown. The phenomenon is known to occur more frequently in women at advanced maternal age, or greater than 35 years old.👩👵
🤰Maternal health conditions
Uterus or cervix infections can be detrimental to a developing baby. If the uterus cavity has any defects, it can't support a healthy pregnancy.🤰
Underlying health conditions and bad lifestyle habits also impair successful pregnancy rate. Malnutrition, drug abuse, hormone issues, or obesity, for instance, can all interfere with fetus development.😟
---
Miscarriage rate by week
🤰Week 0 to 6
These early weeks have the highest potential of miscarriage. You can experience it without realizing you're pregnant.😟 The later you conceive your baby, the more dangerous the risks are.
🤰Week 6 to 12
When your baby makes it to 6 weeks and has confirmed viability with a heartbeat, the rate of miscarriage drops to 10 percent. The miscarriage rate decreases as the gestinational age increases.😃
🤰Week 13 to 20
By week 12, the risk of miscarriage drops to 5 percents. However, you shouldn't be ignorant as complications can arise at any point.⚠️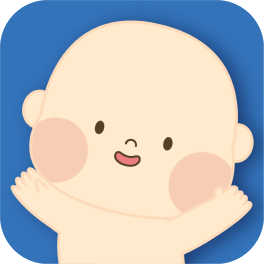 Download Baby Billy app
and see more various content