Best food to eat during pregnancy
Are you worried that you're not hitting the healthy pregnancy diet mark? Don't worry, you can always look up to this information and prepare all vitamins and minerals that both you and your baby need.
---
Essential nutrients for you and your baby
💊Folic acid
Getting at least 600 micrograms per day during pregnancy is important. Folic acid reduces the risk of neural tube defects, serious abnormalities of the brain and spinal cord.🧠
💊Iron
Iron plays an important role in hemoglobin formation🩸, a protein in the red blood cells that carries oxygen to your tissues. Your body needs iron to make more blood to supply oxygen for the baby.👶
💊Calcium
Calcium makes bones and teeth strong.🦷 It also helps your circulatory, muscular and nervous systems function normally.🧠 You should aim for 1000 milligrams a day.
💊Vitamin D
Vitamin D assists calcium to do its job and your immune system to stay healthy. You should take 600 IU a day.😃
💊DHA
An omega-3- fatty acid called DHA is vital in your baby's brain and retinal👁️ development. It helps absorb fat soluble vitamins and reduce symptoms associated with prenatal depression. You need 200-300 milligrams per day.👁️
💊Iodine
Iodine, available in salt, promotes your baby's brain and nervous system development.👁️ You should get 290 micrograms per day.🧂
---
Examples of recommended pregnancy diet
🥩Lean meat
High protein lean meat🥩 provides you energy throughout the day and stabilizes your blood sugar. In addition to being protein-packed, it's also rich in iron, developing red blood🩸 cell supply for both you and your baby.
🥜Lentils
Lentils are a great alternative source of protein that deserves a good place on your plate.🥜 Not only are they rich in vitamin B folate, they are also high in fiber which protects your digestive system and prevents pregnancy-related constipation.🚽
🐟Salmon
Fatty fish are one of the best foods to eat during pregnancy.🐟 Since your body cannot produce omega-3, salmon are packed with DHA omega-3s and iodine, making it a safe seafood choice for pregnancy.🤰
🥑Avocado
This creamy green fruit has a high amount of folate, along with vitamin B6 which also alleviates morning sickness. It's a healthy source of monounsaturated fats so your body can absorb vitamins in veggies and fruits better.🥑
🥬Kale
Kale is a potent pregnancy, all in one package of food.🥬 It serves lots of nutrients that you need, including folate, iron, vitamin C, calcium, vitamin A, vitamin E, vitamin K and fiber.😄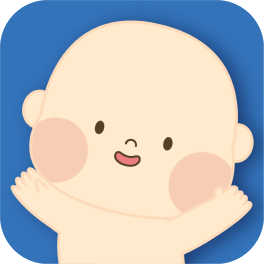 Download Baby Billy app
and see more various content