Smell sensitivity
Can you tell what's on the menu today? Does the slightest smell of food from the kitchen already turn your stomach the moment you just walk in? You're extremely sensitive to smells and odors, even the ones that used to make you feel pleasant, Mom.
---
Smell sensitivity
😷What is sensitivity?
Smell sensitivity, also called hyperosmia, is a heightened or hypersensitive sense of smell👃 that pregnant Moms often experience at the early stage of pregnancy especially during the first trimester.😷 Previously mild odors or pleasant smells now become unappealing, distasteful and trigger vomiting.
😷What causes smell sensitivity?
You can blame pregnancy hormones. Increased levels of estrogens make scents stronger and more conspicuous like an assault on your nose. Soon you will feel better as pregnancy progresses.😃
---
What can you do to alleviate the symptoms?
😷Eat smart
You should cook and eat only foods that you can stand the smells of.🍲 Even your favorite food can become your enemy so choose your menu wisely and avoid all scents that make you feel dizzy.🥴
😷Freshen up
Ventilate your room often😮‍💨. Leave windows open whenever possible to get rid of all unpleasant smells👃 or musty odors.
😷Take care of your nose
Saline washes💧 and sprays can help keep your nasal passage clean and healthy👃. You can also wash off all the dust to make you breathe more easily.
😷Sniff the good stuffs
Try to surround yourself with pleasant and soothing smells such as lavender, mint, lemon, cinnamon.😃 They are more likely to make your nausea go away than make it worse.
😷Ditch deodorants or fragrances
Switch to unscented or lightly scented deodorants, toiletries and cleaning products to diminish any chemical odors in the house.🙆‍♀️ You might be a fan of perfumes and cologne but they can be too strong for you now. Go easy on your perfumes and colognes because they can upset your nose if you smell them for a long time.😉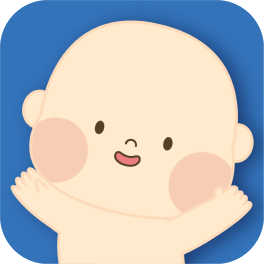 Download Baby Billy app
and see more various content