Morning sickness and nausea during pregnancy
Congratulations! Finally you're sailing along on your pregnancy adventure. Are you feeling any seasickness along the way? That's probably because you are experiencing morning sickness which definitely does not occur in just mornings.
---
Morning sickness
🤢What is morning sickness?
It describes the nausea and vomiting that happen when you are pregnant.🤰 Depending on how sensitive you are to smells and odors, you may have strong aversions to certain smells or foods that are so powerful that you feel sick to your stomach.👃
Morning sickness does not necessarily mean it only happens in the morning. In fact, you can suffer the symptoms any time of the day or night.☀️🌃
🤢When does morning sickness start?
It typically starts around week 6 until the middle of month 2. It is truly the first sign you'll notice after your hCG hormone levels overcome the threshold to produce a positive pregnancy test result.🤰
🤢How long does morning sickness last?
Nausea and vomiting diminish between weeks 12 and 16, but they are at their peaks form weeks 10 to 16. It is possible that you continue experiencing these symptoms when you enter the second trimester or even throughout pregnancy.🤮
---
Morning sickness causes
🤢Hormone levels
hCG hormone level is at its peak when morning sickness is worst. Increased levels of estrogen and progesterone relax the muscles of the digestive tract and make it difficult for you to digest food.📈
🤢A sensitive brain
If you are already hypersensitive to car sick🚗 or seasick🌊 compared to others, you are subjected to morning sickness. A family history of migraine also makes you prone to morning sickness.
🤢Stress
Emotional stress such as anger😠, depression😫 can upset the gastrointestinal tract. No wonder when you're under stress, you experience morning sickness more often.
🤢Fatigue
If you have morning sickness, fatigue can make the nausea worse. On the other hand, morning sickness can increase fatigue.🥴
🤢First time pregnancy
If this is the first time you're pregnant, the symptoms might appear more severely and decrease when you're pregnant again.🙋 Your body is less prepared for the sudden surge of hormone levels, making you feel more anxious and resulting in stomach upset.
---
Morning sickness remedies
🤢Stay away from offensive smells
Because your sense of smells is so keen, some scents may be offensive and sickening despite them being familiar. Stay away from smells that make you feel nauseous. Open windows so the air inside your room can be well ventilated.🍲
🤢Wear Sea-Band wristlets
They are clinically proven to be effective to protect you from severe morning sickness. These 1-inch-wide bands are anti nausea acupressure wristbands that put pressure on an acupressure point and naturally relieve the symptoms.😃
🤢Rest well
Meditation, visualization or any methods that help you stay calm can help minimize queasiness. Relax your body and take it easy since rushing only makes your pregnancy experiences worse.😶‍🌫️😌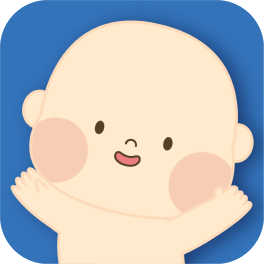 Download Baby Billy app
and see more various content