Early pregnancy symptoms
Have you been actively trying to conceive? Because very early signs of pregnancy symptoms are similar to premenstrual syndrome, the most accurate way to know that you have a baby on board is to take pregnancy tests. However, these symptoms can still provide credible clues.
---
Early signs of pregnancy before a missed period
🤰Basal body temperature
An elevated basal body temperature🌡️ by 1 degree when you check your first morning temperature can be a good indicator of the big news. The temperature may rise and stay the same during pregnancy, but it's not likely to be a huge increase.😃
🤰Smell sensitivity
Smells of your favorite food or previously mild odors👃 that once made you pleasant become unappealing and distasteful. You might want to throw up immediately if the situation is severe.🤮 This is a very common symptom of pregnancy indicating good news.
🤰Breast changes
Tender, swollen breasts followed up with darkening and bumpy areolas🧐 are signs of breast changes that make you feel itchy and be in pain. Tiny bumps growing in size and quantity appearing on your areolas are preparing to produce oils that lubricate your nipples.
🤰Fatigue
Since all of your energy goes into building a placenta at the early stage of pregnancy, you tend to get hungry more easily. Pregnancy fatigue occurs shortly after you conceive.🥘
---
Other signs of pregnancy including missed periods
🤰 Missed periods
If you have regular periods🩸, this can be a good sign that all expectant moms experience. Missed periods are very common when you suspect pregnancy.😃
🤰Implantation bleeding
Light spotting or implantation bleeding can be an early pregnancy signal that an embryo has deposited itself into the uterine wall. Unlike the usual red color of periods🩸, implantation bleeding is usually medium pink or light brown, lasting for a few hours to a few days in discontinuity.📅
🤰Changes in cervical mucus
If your cervical mucus becomes creamy and remains the same after ovulation, it's likely that you'll have a positive pregnancy test result.😃 Increased amount of thin, milky-white vaginal discharge post ovulation is normal and healthy. If it gets thicker and lumpy, you need to have a checkup with your practitioner or doctors.👩‍⚕️
🤰Incessant urination
After conception for two or three weeks, you constantly want to pee.🚽 Due to the hormone hCG, your kidney receives more blood, aiding the solid and liquid waste disposal process from the body.
Your growing uterus is putting more pressure on your bladder, leaving less space for urine and increasing the need to pee.🚻
🤰Mood swings
Blame your hormonal changes all you want for the sudden mood swings you may be experiencing.😃🥴☹️ Your life is going through a major change, so it's completely normal for your moods to fluctuate.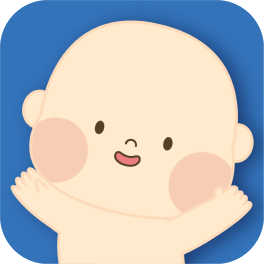 Download Baby Billy app
and see more various content